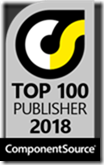 PlexityHide founded in 1999 is a privately held company serving all corners of the world with quality software and components. We believe firmly that quality pays off, and history is proving us right with our 10 year market growth track record. At plexityHide nothing is as important as our clients, we are here for you and we are honored by the trust you put in us.
What we have been known for these last 10+ years is flexible components for developers that need to display and edit data with time as an important aspect.
Unlike many other solutions for Scheduling or planning our components does not box your solution into things we think you should do – we believe in full configurability – and our clients like it.
We now offer Gantt and Schedule components for Silverlight, WPF, ASP.NET, WindowsForms, ActiveX and Delphi VCL.

GTP.NET.SL
A package of components for WPF to help you with interactive time visualization GTP.NET.SL!
Read More… Download Order

GTP.NET
GTP.NET 4 is released. GTP.NET 4 – WindowsForms and ASP.NET-Ajax with news like built in calendars for blocked time and flexible multi select.
Read More… Download Order

phGantTimePackage
PlexityHide develops OO-applications, tools and components for windows using com, VCL and .NET. We develop and support the phGantTimePackage, the market leading component package for time planning when using ActiveX or Delphi VCL.
Read More… Download Order

Yapp
We have learned a great deal about planning of resources from numerous software projects. Yapp the project planner is an end user application where a lot of this know how shows up and we want you to try it out!
Read More… Download Order

ColorSwap
And from the fun side of plexityHide we present ColorSwap. The Image tool that lets you change color on any digital image while keeping light and shadows just as they were. This tool literally pulls the carpet under Photoshop's feet. Try the free download.
Read More… Free Download